OHSAS 18001:2007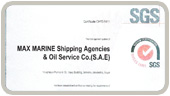 OHSAS 18000 is an international occupational health and safety management system specification. It comprises two parts, 18001 and 18002 and embraces a number of other publications.
Trace 2010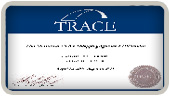 In conjunction with the TRACE-2010 aims to bring together researchers, scientists, engineers, and scholar students to exchange and share their experiences, new ideas, and research results about all aspects of Computation and Engineering, especially relevant to emerging technologies and discuss the practical challenges encountered and the solutions adopted.
ISO 14001:2004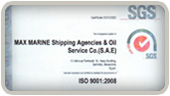 The ISO 14000 family addresses various aspects of environmental management. The very first two standards, ISO 14001:2004 and ISO 14004:2004 deal with environmental management systems (EMS). ISO 14001:2004 provides the requirements for an EMS ISO 9001:2008
14th International Transport Award
On last 9th May, took place at the Paris based Hotel Meridién Etoile, the presentation of the International Construction Award in its twenty third edition and the 14th International Transport Award. It was organized by the Trade Leaders' Club and the companies worldwide working in the construction and the transport sectors came to Paris to receive these awards. These trophies have been created for distinguish and stimulate companies belonging to these important fields of activity.