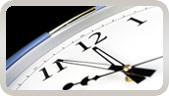 Max Marine activities originated during the year 1972, and under the careful supervision of its founder Mr. Ibrahim Abd-El Aziz. Initially located in a humble yet efficient office near A/Q port, its name emerged as 'Max Marine', a company whose prime activity involved supplying food and beverage to petroleum service vessels.

Following the unfortunate death of their father, Capt. Samy and Capt. Hany took over the fruits of their father's labor with a fresh approach and modern vision geared towards enhancing company performance.
Today consequently, Max Marine is deemed to be one of the largest and leading Marine Agencies and service providers in a very competitive Egyptian market. The company's traditional core business is closely linked to the oil-field and revolves around meticulously providing oil companies some quality service and management.
To swiftlly summize some of on few services we offer are oilrigs/companies, catering, yard or base preparation (Infrastructure), logistics and custom clearance, complimented by additional local services the likes of supply boat chartering, fabrication and procurement, bunkering, transportation, storage, manpower and equipment provisioning.
The continual development of its technical and operational resources has culminated in a unique capacity to support a wider range of activities, thus granting our clients an almost perfect service management solution.